Click on the tab to open the menu ›
[phpBB Debug] PHP Notice
: in file
/includes/functions.php
on line
4693
:
file_get_contents(/var/www/server): failed to open stream: No such file or directory
Post any fan art, or questions about fan art here.

Long time not being here...hello again, guys!
Here are some of my latest drawings of HDM, hope u like them!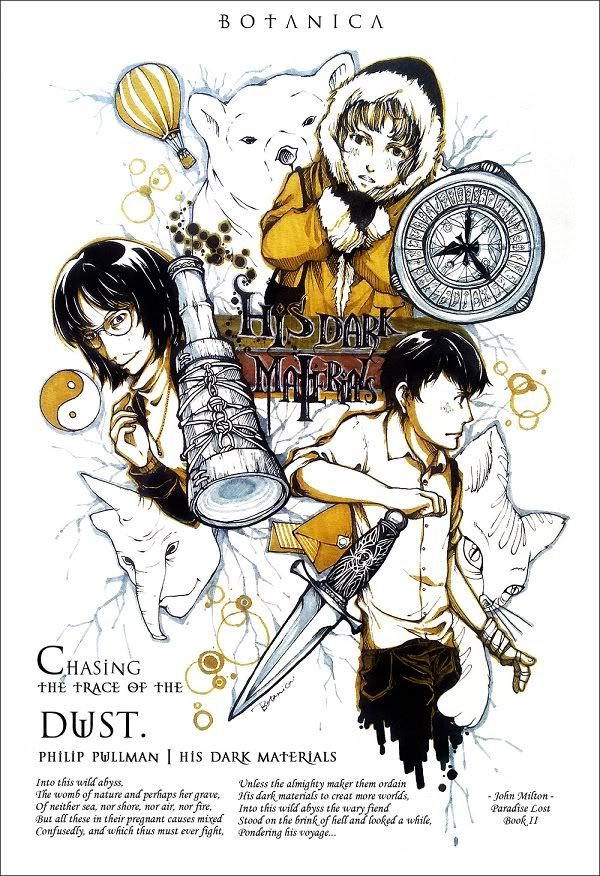 Pick a star on the dark horizon, and follow the light.
GOGGLES ARE AWESOME
--------------------------------------------------------------------------
→Die Dunkelwolken
Settled Dæmon



Posts: 18
Joined: Sun Feb 24, 2008 12:09 pm
Location: Shanghai
Gender:
Dæmon Species: Mouse
Dæmon Name: Arkadion
---
Whoa! These are excellent!
And your very flesh shall be a great poem and have the richest fluency not only in its words but in the silent lines of its lips and face and between the lashes of your eyes and in every motion and joint of your body.
með bláberjum



Posts: 8669
Joined: Fri Dec 15, 2006 8:48 pm
Location: Edinburgh
Gender:
Country:
Dæmon Species: Snow Leopard
Dæmon Name: Feliðan
---
Hi Botanica, these are so excellent! 10 stars for you!
.Stay with me tonight. .流れる星熱く. .闇をすべる. .Stay with me tonight. .光受け思い出させて. .Hold me.
CSA'08: Most Flirtatious, Biggest Attention Whore/Spammer/Post Whore, Svalbard Moment
CSA'09: Runner-up Camwhore, 3rd Sexiest
CSA'10: Most Missed
.Twitter.
.Facebook.
.Last.fm.
Twilight Saga Moderator



Posts: 7252
Joined: Thu Jun 29, 2006 1:39 pm
Location: Castle of Cydonia
Gender:
Country:
Dæmon Species: Red bishop bird
Dæmon Name: Lelouch
Team: Edward
---
---
Who is online
Users browsing this forum: No registered users and 2 guests